Handcrafted with wire, these stitch markers are made by a knitter with a bead sealed in place to prevent any rough edges. This means you get a little bling to make your markers stand out while preventing snags.
Since each set is made by hand, the colors of beads and wire will vary. We've made our best effort to make these markers available to all by offering them by size and color palette. So pick your favorite color and let us surprise you with your unique set.
To give you an idea what each set looks like we've included photos for each color palette.
Reds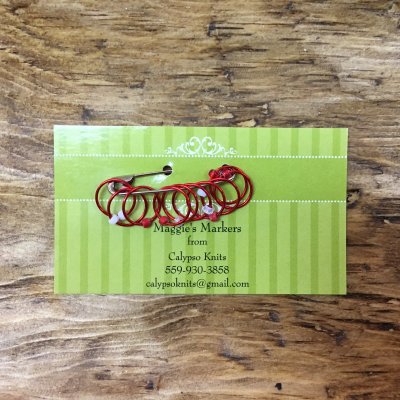 Oranges
Yellows
Greens
Blues
Purples
Pinks
Neutrals