Skip Navigation
Website Accessibility
Knitique Exclusive Rainbow Markers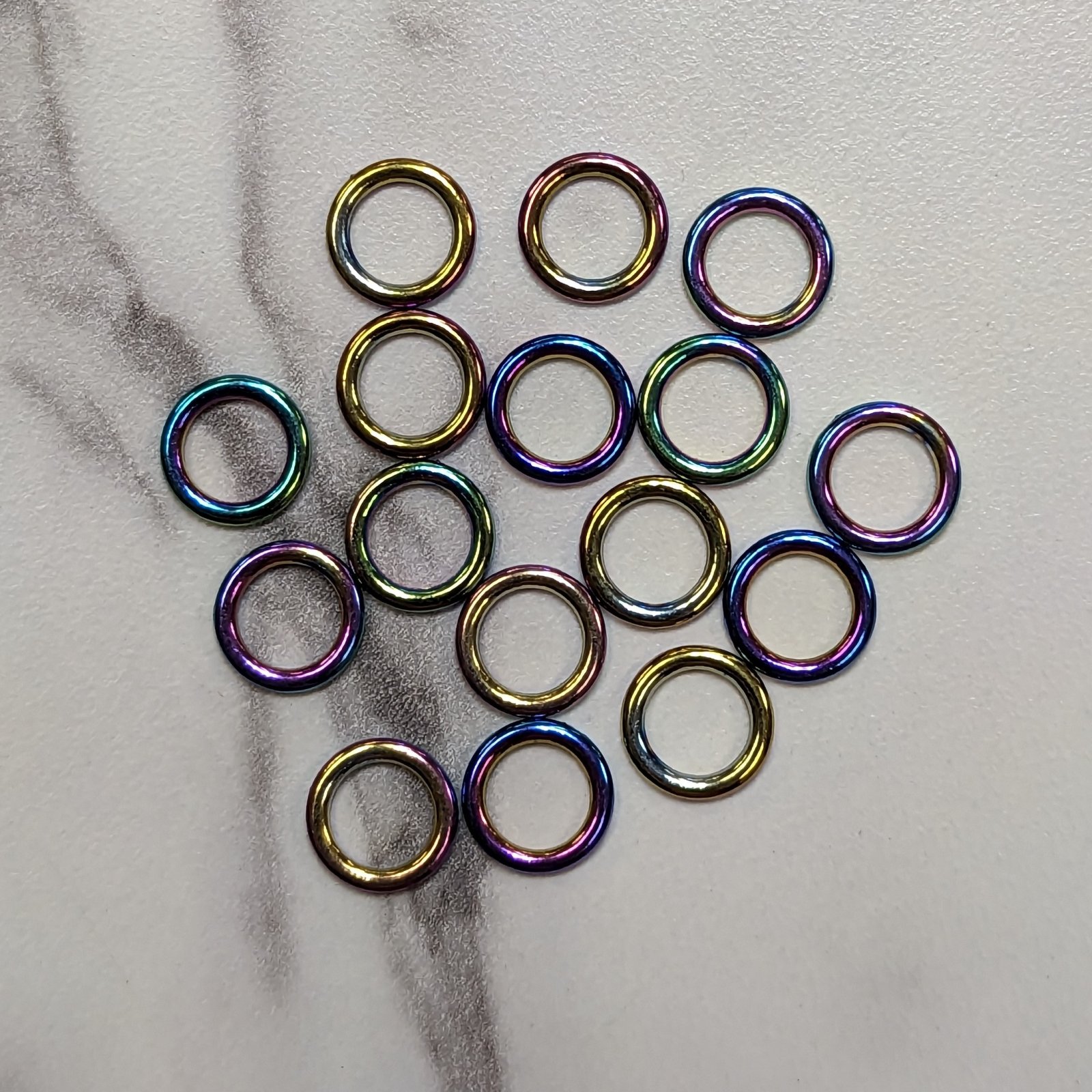 We offer exquisite stitch markers, handcrafted exclusively for Knitique, using the highest quality rainbow stainless steel.

Our custom-made stitch markers are available in two sizes to suit your knitting needs. The large stitch markers can accommodate needles up to US 13 / 9mm, while the small stitch markers can accommodate needles up to US 7 / 4.5mm.

I am fond of using stitch markers as reminders in my knitting, whether it be for a stitch pattern, an increase or decrease, or the start of a new round. However, I often find that stitch markers tend to go missing! They can easily slip into the crevices of a sofa, get dropped on a bus or airplane, and never be found again – which can be quite frustrating. That's why I set out to design a solution: a stitch marker that is made with a super-smooth, steel base that is less likely to slip and slide out of place.
Our stitch markers are a must-have for any knitting enthusiast looking to elevate their crafting experience. They are not only functional but also visually stunning, adding a touch of elegance to your work. Don't settle for ordinary stitch markers when you can have Knitique's exclusive stitch markers that are sure to enhance your knitting journey. Order yours today!